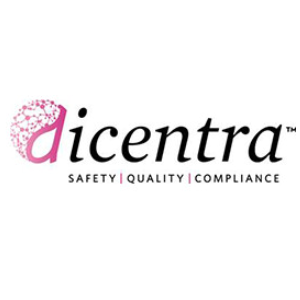 TraceAll has partnered with dicentra to bring consulting services to complient the implementation of a world class traceability system
dicentra is regarded in the food industry as an expert consulting group on food safety and quality matters.
dicentra is one of the few companies headquartered in Canada to offer the food safety and quality certification program from the Safe Quality Food Institute (SQF Certification), recognized as the gold standard in food safety certification by leading food processors and retailers around the world. Despite our headquarters in Canada we service clients all around the globe.
We offer all services related to HACCP implementation, HACCP verification and HACCP training, preparation for all Global Food Safety Initiative (GFSI) certification programs, e.g. BRC, and all services related to food compliance (e.g. label compliance).
dicentra also provides sought-after regulatory and scientific guidance on all health and wellness product categories, including supplements, health products, medical devices, cosmetics, and over the counter medications.
Our organization regularly conducts large scale regulatory due diligence investigations for some of the largest acquisitions and mergers in the food industry and health and wellness industry. Examples include the acquisition of Bioriginal Food and Science Corp. by Omega Protein Corporation (NYSE: OME) for $70.5 million and the acquisition of Jamieson Laboratories Ltd. by CCMP Capital Advisors for $330 million.