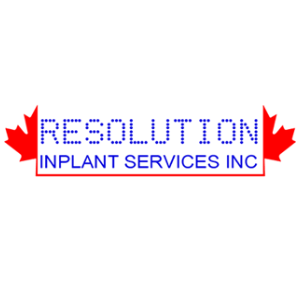 TraceAll has formed a strategic partnership with Resolution Inplant Services Inc to bring inkjet printer control and integration into TraceAll.
Established in 1998, Resolution Inplant Services Inc. was formed for the purpose of providing unparalleled sales and service in the Industrial Inkjet Printing field. Resolution Inplant Services Inc. prides itself in retaining customers well beyond the sale of state-of-the-art inkjet printers by providing competitively priced consumables and prompt, professional service.
Resolution Inplant Services' extensive experience has taken us beyond the Packaging Industry into a myriad of industries, including Animal Health, Automotive, Wire and Cable, Wood Processing and everything in between.
By integrating EBS Inkjet printer control and communications into the TraceAll application, customers will experience ease of use, improved setup capabilities, product specific printer setups and reduced labour costs.
Contact us for additional information!