March 23, 2016 Taste Your Future Launch Today! Please join in!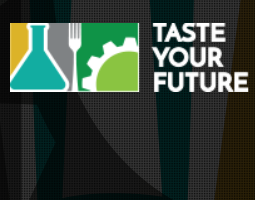 Today, Food and Beverage Ontario (FBO) has launched Taste Your Future/Votre Avenir a du Goût, showcasing the abundance of jobs in Ontario's food and beverage processing sector. Please join the Taste Your Future career awareness campaign and show your support for Ontario's food and beverage sector.
Research conducted by FBO shows that while awareness of the opportunities in the industry is low, Ontarians – particularly young people, their parents and newcomers – have an appetite to learn more.
Taste Your Future is designed to feed that hunger and we need your help to get the message out so that we can create new jobs across Ontario by showcasing what the industry has to offer.
How can you help?
Join the conversation. Follow us on Twitter @TasteYourFuture and Facebook/TasteYourFuture

Spread the word. Share a link to our website www.tasteyourfuture.ca with your colleagues, friends and fans via email, Twitter, Facebook or Linkedin.

Encourage young people. If you know a young Ontarian considering post-secondary school or looking for work, tell them about the great opportunities in Ontario's food and beverage sector
Thanks!